Here's a rough transcript of a voicemail update by Ray and Kevin. The mp3 is also available!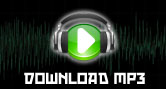 Hey everybody, it's Ray and Kevin calling in, aaaagh for a blog we are getting very close to the end of the expedition. We've got .... static... to finished our expedition in a time static to twelve and a half days, something like that. Ahhh if all goes well and the weather holds just long enough for us to finish.
Ahhh weather has been a huge issue for us while we have been out here and terrain has been difficult and but we are anticipating an average over the entire expedition of fifty kilometers a day. ahhhum it's been spectacular for us. ahhh it's been physically very challenging, ahhh as you can see from some of the videos and also very rewarding. We have seen so many incredible things that you have seen from our photographs.
We have tried to stay within five to ten kilometers off of the shore and we have even taken a few of the extra lines to get photos of shaman rock for example and some of the other iconic places ahhhh ???? travel the coastline and seeing the mountains and how beautiful they are has just been awe inspiring for Kevin and I. Of course the other inspirational component has been speaking with the students day or every second day and how amazing that has been for us ahhhum and pumping us up. We are almost there we are getting close and ahhum on some of the mechanics of the expedition... here's Kevin.
Hey everyone, ahhhhum ahh Lake Baikal is actually inspiring, there is so much ahhh ???????..as well.. ???? huge huge lake that is a single resevoir of water that, of fresh water of maybe 20% of the worlds fresh water, that is, I was commenting on that yesterday barely seen the other shoreline, and that's just the width of the lake, with these six and seven thousand peaks surrounding us as we move along.
What an incredible place, ahhh and incredibly difficult to.. the conditions over the last two days have been deteriorating of course underfoot where a part of that we had clear ice quite literally it was as if you were walking on water except for the cracks, you looked straight into the abyss below you, but now its developing into more ahh windrifts and sastrugi that we are more accustomed to from the south pole and hauling our sleds over that, trying to manage our, our fifty K pace, is a bit of a tough go. Our umm our fuel supplies have umm pretty well gone now or dwindeled, so we have started now to ahh to ahh sort of ration things as well as a little bit of food as well as we make our final spint to the finish. But are super psyched we have one hundred fifty K to go and ahh we really hope you guys keep on following us. So ahh we'll be taking soon and ahh cheer us on, thanks All.