Here's a rough transcript of a voicemail update by Ray and Kevin. The mp3 is also available!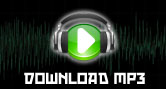 Hey everybody it's Ray and Kevin calling we are down to our few last twenty four hours of adventuring here on beautiful Lake Baikal yesterday we traversed a massive area of plate like sized ice. Unbelievable I mean it looked like the frozen serving platters and it was very bumpy with the sleds. Very hard to navigate and negotiate we thought we were never going to get out of it. We probably added about ten kilometers fifteen kilometers of winding just getting around the stuff, but anyhow. That's came and opened into a nice long flat section of black ice which we did not expect in these northern latitudes and ahh which now has left us into, entered us into deep snow and so Kevin and I are now trekking through deep snow on our way to finish we are under a hundred kilometers to the finish.
We do anticipate because of the depth of the snow unfortunately to take us until tomorrow sometime to finish. Ahh but we are very very excited and cannot wait to share more video footage and photos with everyone out there ummm. As Kevin mentioned yesterday in the blog we are down to the last bits of fuel and food. We are also down to our last bits of battery power the sun just has not been potent enough to charge everything up so that we could transfer some more video to you before the end of the expedition. We have lots of exciting photographs to share with you as well, and lots of exciting stories.
Here's Kevin. Hey everyone ahh, Siberia is ahh ahhh known for cold and that's exactly what we are experiencing right now at the north end of Lake Baikal. It's ahhh it's really unprecedented cold for both Ray and I even having been to the South Pole. This is nasty business we are finding that ahhh, absolutely everything because of the moisture on the lake everything is freezing solid and ahh last night coming in to set up camp was ahh was really tough. Ahh everything starts freezing, feet start to go, hands start to go, and you recognize, I don't really know what the temperature is out here we don't have a thermometer, but ahh it's darn cold and something that we don't normally experience. So we are pretty happy to get this over with at this point in the game as this part is know for that. So we are going to fire ahead and hopefully tomorrow evening we are going to be heading into ahh into the ahhh the finish line and ahhm we're totally psyched, keep looking SiberianX.com