Here's a rough transcript of a voicemail update by Ray and Kevin. The mp3 is also available!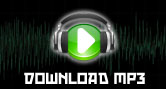 Hey guys it's Ray and Kevin calling in with Ahhh possibly our last voice blog, or second to last if we.. if we get to the end of our expedition today we will be leaving another voice blog. Ahhum we have woken up this morning to our final sixty five-ish kilometers of our expedition. Ahhh the weather looks fair, the skies are a bit dark. Yesterday we had a goal of a little over fifty kilometers we were going to try and hit the fifty two K mark, but the winds was soo strong. It was like a hand pushing us back and the snow was so deep at the beginning of our day we managed forty five or thereabouts, forty two something like that kilometers and probably ended up walking fifty five from winding in and out of the deep snow but essentially on our goal umm we only made forty five. And we've seen that day to day with the GPS points on the direct line towards our goal it would be a certain amount of time, ahhhm obviously on the tracker also we are not climbing five thousand foot mountains by going over the side of the lake. We are on the ice the entire time and the little bit of the extra winding that takes ahhh to stay within five to ten fifteen kilometers of the coast adds kilometers, but none the less we are we have our sights set and we feel that Ahhh the route we have chosen to go is number one the most beautiful and spectacular ahhh number two the better of the conditions we could have although we probably ended up net walking and running further than we would have in a straight line, so we are heading into the last day, here's Kev.
Hey all, ahhhm day thirteen for us today and ahhhm you know the last two weeks has been quite a toll. Ahhm you know it will be it will be good then our sleeping bags are frosted solid now. Nothing you can do except to deal with that ????? in an environment as damp as this and we're pretty warm now you know blistered and kind of sun burnt and and needing a good wash. But we are psyched, and ahhh you know our time of ten days ahhhm we took thirteen and we feel this is smoking fast. I don't really see how we could go any faster than this and ahhh it's the sort of fun of any adventure is really not know what you are getting yourself into. But ahhh what really really happened is with the way things have gone I think we are going to be seven days faster than anyone has done this on foot before so that's ahhh pretty cool for us. But the most important thing of course is that we are just actually getting out there doing it and succeeding at it and ahhh you know sort of pushing through what we define as seemingly impossible umm and we have done it, and ahh hopefully hopefully it's inspiring some kids out there and ahh inspiring youth to ahh push sort of push their dreams to. We're psyched really look forward to talking to you one more time, hopefully this time from the finish. Thanks all bye.