FAROFA DE MANTEIGA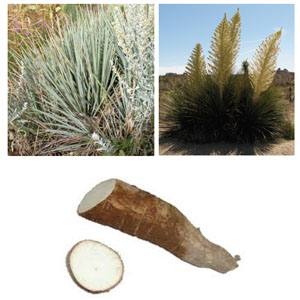 Buttered manioc meal
Serves 4
2-3 tablespoons vegetable oil
1 small onion coarsely chopped
1 egg
1 cup manioc meal
2 tablespoons fresh parsley, minced
salt and pepper to taste

Sauté onion in butter until soft, but not browned. Reduce heat and add egg, stirring until scrambled and well mixed. Gradually add manioc meal until the mixture becomes golden and resembles toasted bread crumbs. Add salt and pepper and stir in parsley.
This recipe can be adjusted to fit your taste buds by adding other vegetables and spices of your choosing. Experiment at home to find you favorite way to enjoy Farofa!
TAPIOCA PUDDING

3 cups milk, divided
1/3 cup small pearl tapioca
2 extra-large egg yolks, lightly beaten
1/4 teaspoon fine-grain sea salt
1/3 cup sugar
1 vanilla bean, split along the length (or 1 teaspoon vanilla extract)

Pour 3/4 cup of the milk into a medium-sized, thick-bottomed pot. Add the tapioca and soak for 60 minutes. Whisk in the egg yolks, salt, sugar, and the remaining milk. Scrape the vanilla bean along its length with a knife and add that bean "paste" along with the bean itself to the pot (if you are using vanilla extract in place of the vanilla bean stir it in at the very end, after the pudding is completely cooked).
Over medium heat slowly bring the mixture just barely to a boil, stirring constantly for approximately 15 minutes. Reduce the heat and let the mixture simmer another 20 minutes or until the tapioca is completely cooked. Keep in mind this time can be significantly longer (or shorter). The tapioca will tell you when it is ready if you watch carefully. The tapioca beads will swell up and become almost entirely translucent. The custardy part of pudding will thicken dramatically as well. Enjoy hot or cold!