Recipe: Brazil Nut Bark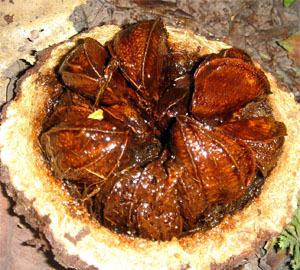 Melt 1 (12 oz.) package of dark chocolate pieces and 1 tablespoon of butter over hot water in a double boiler. Remove from heat and stir in 1 cup chopped Brazil nuts and 1/2 cup seedless raisins (you can add any dried fruit pieces of your choosing). Spread on cookie sheet lined with wax paper. Chill until firm. Break into pieces and keep refrigerated.
This recipe is packed full of rich antioxidants. A great treat after a great workout!