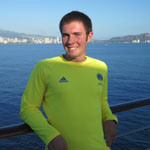 Andy Dilla
Andy is a currently a junior at the University of Pittsburgh. He has always been an adventurer and an endurance athlete with a love of the outdoors. In 2008, he ran the Rock 'n' Roll Marathon in San Diego in 3:10, then he and his dad drove up to San Francisco where they began their 3800 mile, self-supported, transcontinental bicycle trek. After 7 incredible weeks they reached the Atlantic Ocean in Yorktown, Virginia. In 2009, Andy finished the grueling course of the Boston Marathon in 3:10, requalifying for the race. He recently went on Semester at Sea, on which he sailed around the world while visiting 10 countries in the best semester he's ever had! On this journey he saw firsthand the huge importance of access to clean drinking water, especially in countries such as Morocco, Ghana, and India. The time abroad also further whetted his appetite for travel, which will lead him to graduate early and spend the beginning of 2011 exploring the world for as long as possible. Andy is an extremely hard worker in everything he sets his mind to, and he is planning to attend one of the best medical schools in the world in 2011.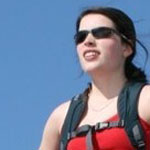 Jill Gilday
I am currently training full time for short track speed skating at the Olympic Oval in Calgary, Alberta, pursuing my goal of representing Canada on the National Team. My training however, is about more than becoming a world-class athlete; it's about the lifestyle. This lifestyle of making the best choices for my body and my health is one that I commit to not only now while I'm training but for the rest of my life. A passionate northerner, I am most at home in the outdoors. I take every chance I get to head to the mountains to hike or mountain bike and my favourite place on earth is the East Arm of Great Slave Lake, NT, where I spent many summers camping with family and friends when I was growing up. I am currently pursuing my Bachelor of Kinesiology with a focus in pedagogy and psychology at the University of Calgary. My plan is to become a teacher and return to the north where I believe that because I grew up there myself, I am uniquely qualified to inspire northern kids to exceed their limits. The north has given me so many opportunities and I hope to pass these along to other young northerners. Outside of speed skating, I love to run, road and mountain bike and do yoga. While speed skating is my 'job', running keeps me sane and during the off-season, I get out as much as I can both to enjoy being outside and to keep fit. The Special Olympics floor hockey team that I coach never ceases to inspire me, as these athletes overcome countless barriers in order to participate, and all the time with nothing less than a smile. I am thrilled to have been chosen as a youth ambassador for Tunisia 2010 and am looking forward to challenging my mental and physical limits. I can't think of a better way to kick off my 2010-2011 season than with a ten-day expedition in the Sahara!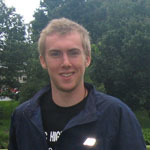 Connor Clerke
Connor is a Grade 12 student at Kelowna Secondary School in Kelowna, BC, Canada. As a member of the KSS Interact Club for 3 years, Connor has become very involved with volunteer work locally and globally. This past fall, he put on an event at his school called KSS in the Congo, a weeklong event to raise money to build a school in a war torn area of the Democratic Republic of the Congo. Through incredibly generous support, over $10,000 was raised to build a school in the small village in the mountains of High Plateau, DRC. Connor has been a competitive runner for 6 years and will be pursuing running at the collegiate level next year and hopes to one day represent Canada at the Olympics or World Championships. This past fall, he won gold at the BC High School Cross Country Provincials and competed at the Canadian Junior Cross Country Championships in Guelph, Ontario. He will be pursuing Animal Biology at the University of Guelph next year and hopes to one day become a Veterinarian and possibly travel overseas and work with Veterinarians without Borders. He has been raised in an incredible family and has lived in Kelowna his whole life. He is an outdoor enthusiast who loves snowboarding, waterskiing, hiking, camping, swimming and biking. He feels that this expedition is a stepping stone to his life of adventure, humanitarianism and pushing himself to his physical and mental limits.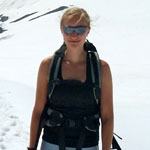 Kajsa Heyes
Kajsa is an active high school student and athlete from Vancouver, British Columbia. She has been involved in sports since a very young age; she competed in team sports as well as running, swimming, and triathlons, but now solely focuses on cross-country skiing in hopes of one day making the Olympic team. Kajsa volunteers with her club and also helps coach a physical education class at her school; she hopes to encourage young athletes in any way she can and inspire youth to dream big and challenge themselves in all aspects of life. Although still in high school, Kajsa focuses on literature and social sciences with a keen interest in history, human geography, and how humans interact with the earth as well as each other. She feels that social issues in the world are equally as important as environmental ones. Upon graduation, Kajsa aspires to become a writer/journalist and continue to be involved in sport for as long as her body will let her. This expedition brings together all the things she loves: adventure, exercise, and travel. Kajsa is ecstatic about being chosen as one of the five youth ambassadors and cannot wait to share her experiences in Tunisia with everyone following the expedition.