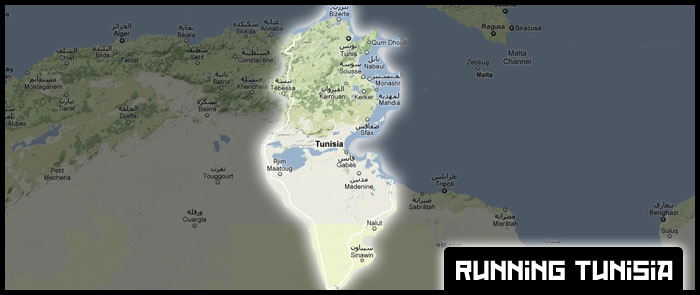 This second stage of the i2P World Expedition Series will be modeled on the same platform as the highly celebrated 2009 Baffin Island Youth Expedition, but in a dramatically contrasting locale - the northern Sahara Desert in Tunisia. On the heels of the Siberian Express for Water Expedition, in April 2010, five Youth Ambassadors have been selected to join Ray Zahab, along with fellow i2P ambassadors and adventurers, in this homage to 'Running the Sahara'. Youth ambassadors will run for 10 days - and a total of 200 kms - through searing heat and massive sand dunes in a quest to cross the country, while pushing their own physical and mental limitations.
Located in the mysterious and legendary region of North Africa, Tunisia is rich not only in culture and history, but also has remote expanses of Saharan sands within its borders. This will be a unique experience for students across North America to engage in, and learn about, one of the planet's most critical social and environmental issues - access to safe, clean, drinking water. The Baffin Island Youth Expedition had young adventurers trekking among glaciers containing millions of liters of water, while Running Tunisia will take them to a region known for annual droughts and a lack of clean drinking water. For some, especially the nomadic peoples of the Sahara, the daily struggle for water can mean the difference between life and death.
As part of the impossible2Possible Twenty10 H2O Initiative, the expedition will be preceded by an engaging challenge for schools in Canada and the U.S.A to raise awareness and funding for water-specific projects in Africa. Funds raised by the campaign will go directly to GivingWater.org in the USA, and Ryan's Well Foundation in Canada. Both organizations are well respected and leaders in the fight for clean water in developing countries around the globe. The i2P Extraordinary Acts program will see schools from Canada and the United States help fund the construction of two clean drinking water projects! This initiative will be a critical part of the Running Tunisia website, which will feature a social networking platform where students will be able to check progress, communicate with fellow students, blog, see the people & communities they are helping, and much more!
The i2P education resource program - which has been touted by Apple Distinguished Educators as truly, "21st century learning," and "ground breaking" - will be taken a step further with the introduction of live, streaming video. Once again, Youth Ambassadors will communicate directly with their peers, and will facilitate interaction between students in North America and Desert nomads! i2P's Education Coordinator, Dr. Ewan Affleck will team up with educators, scientists, and advisors to create captivating educational modules that will bring everyone alongside the expedition team as they cross some of the harshest terrain on Earth.